Today the store is being featured on
Lily Pad Quilting
. They are having their annual Pets on Quilts Show starting in August. We are excited to be sponsoring one of their fantastic prizes this year. We are going to be giving away a Fushia Snap Sack Kit to one of the winners.
The kit includes everything but the batting to make a 12" x 24" project. The fabric in the picture is representational, the actual kit is made using some of our Kona Bay fabric.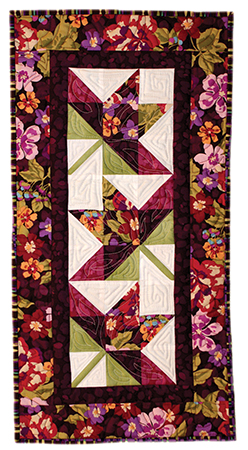 So, Hop on over to Lily Pad Quilting and join in the excitement. We know we can't wait for the fun to begin!!!!